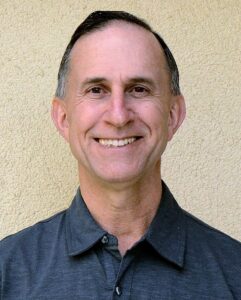 I received my Ph.D. in mathematics from the University of Arizona in 1983. I was a professor of mathematics at Ohio University from 1983 to 1998, getting tenure in 1989.  I was a whistleblower there (very long story) and the university bought out my tenure in 1998.
When I left OU, I found a position as "Visiting Associate Professor of Computer Science" at UC Santa Barbara. Later, this position turned into a full-time teaching (Lecturer) position and once again I got the equivalent of tenure (in 2006). I was at UCSB from 1999 to 2009.
I am the only person I have ever known who willingly gave up a tenured position twice, with all the freedom, security and support that academia provides.  I loved working at UCSB. Being in the company of Nobel laureates was humbling and made me proud. But, my love of casino games was pulling me in a different direction. Leaving UCSB turned out to be the right choice.
From 2005 to my retirement in 2017, I was a consultant to the casino industry.  My skills in mathematics, computer science and casino games made me uniquely qualified to do a large spectrum of work for the industry. When I left UCSB in 2009, my consulting became full-time.  As a consultant, I was known for burning bridges, a person to be either loved or despised but one who always told the truth. I had very strong opinions and I backed all of them up with my own independent research and analysis.  I received a lifetime achievement award at the World Game Protection Conference in February, 2022.  If this sort of thing interests you, you can find out more at my gambling website or my gambling YouTube channel.
With this background, I can finally get to my climate science and collapse credentials. Here is an overview:
The first course I took in college (Summer school, between graduating high school and my Freshman year) was "Introduction to Meteorology."
I got my Ph.D. in mathematics at the University of Arizona in 1983.
As a professor of mathematics at Ohio University, I was undergraduate advisor to their pre-meteorology program, a specialized math/cs/physics major.
At Ohio University, I taught many advanced math courses that are technical subject matter used in modeling the climate, including partial differential equations, Fourier analysis, probability and statistics and others.  I understand the mathematics that is used in climate modeling.
As a former professor of computer science (at UC Santa Barbara), I understand the theoretical foundations behind many of the climate computer models.
As a consultant to the casino industry, I was creating risk models for unlikely events. When someone reports that a particular weather event was a "once per thousand year" flood or heatwave (or some other climate disaster), I understand how that risk estimate was computed.
There are many out there with better backgrounds than me in climate science.  There are many brilliant individuals who have devoted their lives to a particular environmental cause.  Many have a real-world job that is focused on something green or renewable.  There are dedicated journalists who work to expose the truth and the lies.  And there are the extinction rebels and other protestors doing as great a direct service as any individual could towards trying to prevent what's coming. I am none of those but I give thanks for all of them.  I am a retired mathematician with my own particular scientific pathway that has been tangential to climate science.
However, my intention is to continue writing about climate disasters, the fall of global industrial civilization and the sad times that lie ahead.  I hope to educate as well as to move people towards positive action within themselves and in the world. Yes, I support action, not complacency. I don't expect to make a difference with those who deny science.  Banging my head against a wall is not an activity I find worthwhile.  For those who have at least one toe in the real world, I hope what I post here makes a difference.