Children on the Road to Nowhere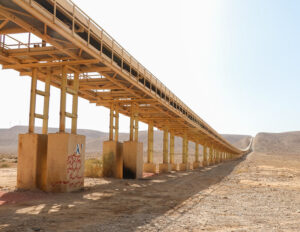 Sometimes I just have to write about it, what else is there to do?
This morning my skin was crawling with how quickly collapse is accelerating.  On every front worse shit is happening than ever before in recorded human history on a global scale. And yet we are still talking about solutions, as-if any of them would really work or any of them would really ever happen.
It must be comforting to find a climate solution and truly believe in it. To think that we will mitigate methane to buy time to transition off fossil fuels while the planet moves to a prosperous and bright green economy full of climate justice for all. We are desperate to have hope, and solutions offer hope, no matter how unlikely their future.
Become a vegan, end fossil fuels, shut down fracking, use green energy, ride a bike, drive an electric vehicle. The answer is carbon taxes, credits, offsets, scrubbers and sinks. We need to be sustainable, clean, green, organic, adaptive and natural while planting our victory garden fertilized by our own recycled human excrement. All we need is de-growth and to freely share our "new economy" bitcoin fortunes while gluing our hands to bank counters in order to enact social justice worldwide, for the children.
I've got a low-calorie solution: let's all turn our heads to the sky, take the deepest breath we can, and blow that hot air right out of here. That's how ridiculous all of this shit sounds to me at this point.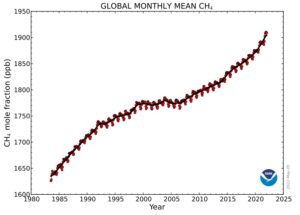 If you haven't been paying attention, methane (CH₄) is sitting near its all-time high near 1910 parts per billion (ppb) and carbon dioxide (CO₂) just hit a new all-time high of over 420 parts per million (ppm). If this doesn't sound like much CO₂, for comparison it's about the same dilution as if 3500 people all peed into an Olympic-sized swimming pool at the same time.
Other greenhouse gasses are also hitting new record highs, including N₂O and SF₆. Atmospheric CO₂ has gone up about 30% in the last 50 years. Methane was under 750 ppb just two centuries ago, meaning it has risen over a staggering 150% since pre-industrial levels.
For more than 200 years we have been witnessing a real-time grade-school chemistry experiment playing out in our global atmosphere with no adult supervision around to stop us from blowing up everything.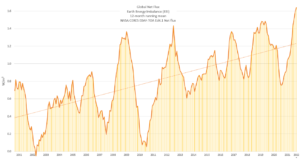 And because of all of these gasses and all of the other accelerating feedback loops already in place, things are heating up like never before. The earth energy imbalance  (the difference between the amount of incoming solar radiation and outgoing  longwave radiation) just hit a new all-time high of 1.64 watt per square meter (W/m²).  The heating of the planet is now three times faster than it was just 20 years ago. (Thanks to Leon Simmons for permission to use this image.)
The World Meteorological Organization just predicted that there's a 40% chance the planet will break 1.5°C for a full year sometime in the next five years. The Paris accord limit, an ice-free Arctic and the Amazon rainforest will be in the rear view window very soon.
But, what about the children?  What about the grandkids?  What about their future?
With some frequency I am contacted via e-mail or DM by a 20-something asking me what they should do? Should they stay in school? Start a family? Have kids? What can they do to help save the planet? Will they have a future at all?
All I can do is say how I respond, what having this knowledge does for my personal life choices. I mention volunteerism, my personal go-to for stress relief. Of course, this relies on my having loads of free time, no kids to take care of, as well as retirement income, putting me well into the category of "entitled."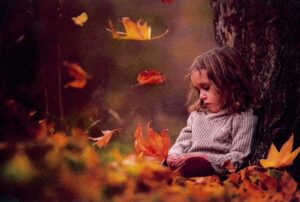 Climate anxiety is now in the headlines several times a week. Among young adults aged 16-25, almost 60% say they are "very" or "extremely" worried about climate change. There are dozens of books, including agonizing fact-filled treatises and dystopian-apocalypse-filled fiction, detailing what might take place. There are interviews and videos, essays and blogs, experts from ecology to sociology to economics to physics all spelling it out in the clearest voice — everything is going away. Civilization is collapsing. The planet is collapsing. We are living in the days of the sixth great extinction.
No matter where the child lives on the planet, they are learning this truth one way or another. They are learning that there there are no "plans" for a bright future and that adults lie about a lot of things. They are learning to distrust and reject organizations, including non-profits, NGO's, industry, religions, education and their own government. They are being confronted with dozens of "solutions," including saving the rainforests, banning beef, carbon capture, stopping coal and geo-engineering. Our children are learning that no solution, no amount of money and no social change is going to fix this mess.
Our children and youth are so much sadder than we can imagine and they are getting sadder by the day. Unlike recent generations, their anxiety is not a result of being worried about school or friends or relationships, and it is not about war or hunger or poverty or disease; it is anxiety born of attempting to come to terms with the demise of everything and having no emotional tools for the task. We adults who are aware enough to know what's coming will be the ones cradling today's youth in our arms, sobbing uncontrollably along with them, whispering, "I'm so sorry, I'm so sorry," even while dealing with our own growing and often-times disabling grief.
I say all of this not to alarm, but to give another side to some of the absurdities being expressed. One thing we should never do, not for a moment, is raise unrealistic expectations about what the future of this planet holds. The sober truth is what will allow us to properly grieve and be strong, while we help our children and today's youth make life choices knowing this unstoppable future in coming.